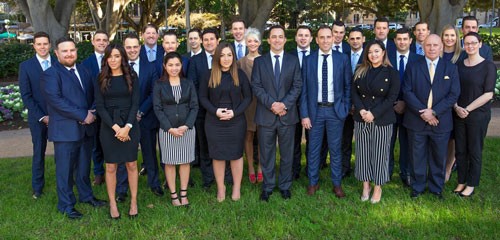 At Ray White Commercial NSW, we are always on the lookout for enthusiastic and professional individuals to join our team.
Relationships have always been at the heart of everything we do. We have built a broad team of real estate professionals who take pride in every transaction.
We believe the reason Ray White Commercial NSW has become the success it is today can be attributed to the recruitment of a balanced cross-section of experienced professionals as well as individuals looking to start out in the industry.
Our goal is to keep expanding with the right people to grow and strengthen our position in the marketplace as one of the leading offices in NSW.
If you are considering a career in real estate or you already have experience in the industry, we would love to speak to you about the prospect of you joining our high performing team.
Please contact Amanda Stapleton on (02) 9249 3720 for a confidential discussion or via email on astapleton@raywhite.com